Did you know that effectively engaging employees with your company's vision can help unlock the success of transformation initiatives? A five-year study performed by McKinsey&Company, a global management consulting company serving a broad mix of public, private and social sector institutions found this:
So, is your company effectively leveraging its vision?
While your organization might have noodled over the vision statement for thousands of hours, what's the vision for communicating it? Do you share it about once every five years when you update it? In between updates, is the vision getting the intentional thought and creative juice it needs in order to effectively engage employees? Maybe not: 60% of employees say they don't know their company's vision, according to rewards and recognition company Achievers' North American Workforce report.
Do you have a vision for communicating your vision? Here are some questions you can ask to gauge the state of your vision communications:
What's tone of your company's vision communications? The tone you set with your vision communications will influence the tone of your transformation and other projects. If your vision communications have been around for a while, then take a look at the language with a fresh eye. Most communicators don't believe in corporate speak, but it can be irresistible for leadership and managers to default to it when that's all they've got. Make sure that the language is relatable to the frontline because this group often has developed its own dialect. Buzzwords are another saboteur that can creep into communications over time and confuse messaging. One simple tip to improve language is to inclusive language, such as "we," "us," and "our," which unify people to the vision. Drive the understanding among project teams that language that is inclusive, transparent, authentic and straightforward builds trust. And, that's good when, according to public relations company Edelman, only one in three employees trust their organization.
Is your vision more than a statement to employees? Vision statements are meant to be brief, but employees need more information than that in order to connect how their daily activities support it. And, the farther away employees sit from the corporate office, the more likely they are to feel a disconnect from the vision. For instance, IKEA's vision statement is: A Better Everyday Life. And, McDonald's vision statement is: To be the best quick service restaurant experience. Those are great, but operations and other teams, such as HR, Marketing, Sales and operations, need targeted content as they all have different needs and roles. For example, do your recruiters know what skillsets and attitudes they are seeking in order to support the vision? Do factory workers know that attention to quality, production, efficiency, etc. are some of the ways they contribute?
Do employees who don't interact with customers get how they fit in? Sometimes, the most powerful stories for everyone show an employee's unexpected connection to the vision. For instance, one employee in accounting helped free up time for nurses to spend more time with patients by automating a redundant, administrative task. Employees who hear stories like this start to think differently about how their own actions contribute to the vision. Spark has worked with our clients on projects that focus on employees in supporting/shared services roles to help everyone understand how it takes everyone working together to achieve a vision.
Can employees see themselves in your vision materials? Different generations, genders and cultures - it's important to ensure the diversity within your organization is reflected in your imagery. As potential new hires sit in your waiting room, and they flip through your company magazine or look at wall art, what do they see? If candidates who are Moms can't see themselves in your materials, they might feel that working mothers don't belong. Are Boomers represented? With so much focus on Millennial workers, it's important that we continue to include all generations. We have worked with some clients to ensure illustrations include employees with special needs. Audit your companywide and local imagery, such as online and location branding, to ensure you are communicating this aspect of your brand.
Are you tapping the right employees? According to the study referenced earlier by McKinsey&Company, when leadership models the behaviors needed for transformation, the likelihood of sustained success increases by more than 5X. This idea holds true for vision communications. Does your leadership feel comfortable talking about these communications? Also, the employees you tap to lead vision conversation locally should include high performers and those who already are advocates for the vision. While leadership needs to be visible, but it's also important to tap people who can be accessible on a daily basis. Identify people who already are engaged with a cause makes it natural for them to lead by example. For consistency and to support your advocates, create kits that support them in talking about the right topics at the right time.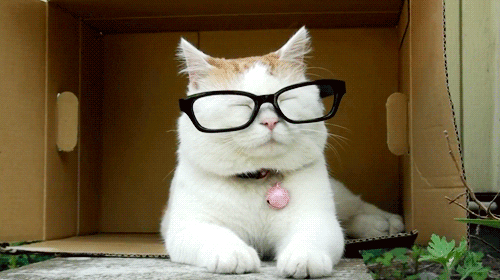 Spark Ideas is an internal communications company working to engage employees in the business. If you would like more information about Spark's work with transformation and vision communications, contact jen@sparkideasinc.com.